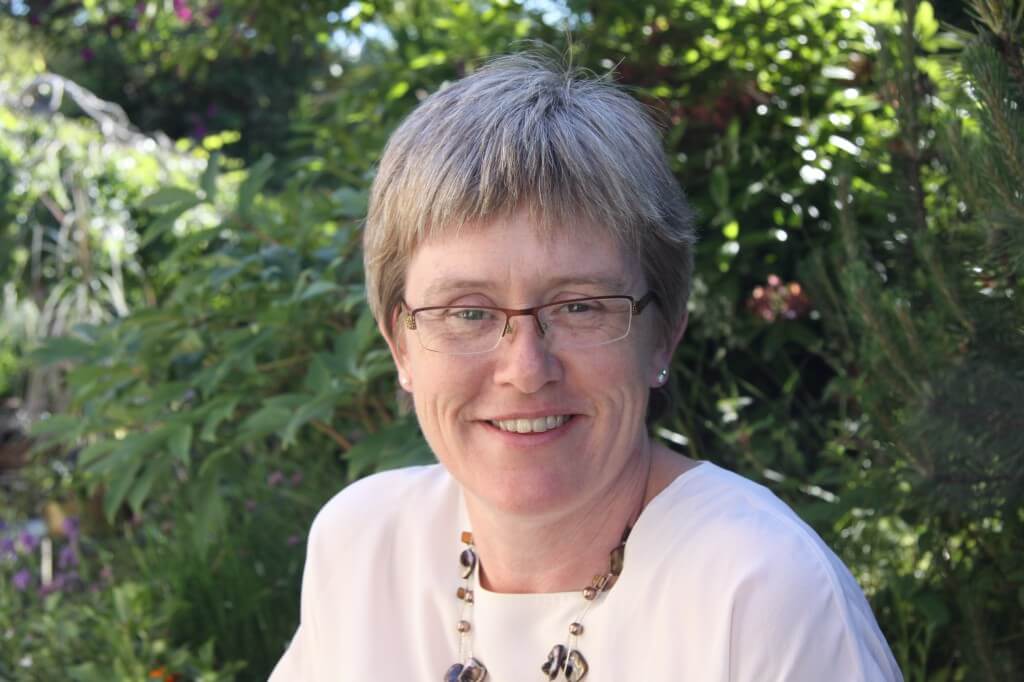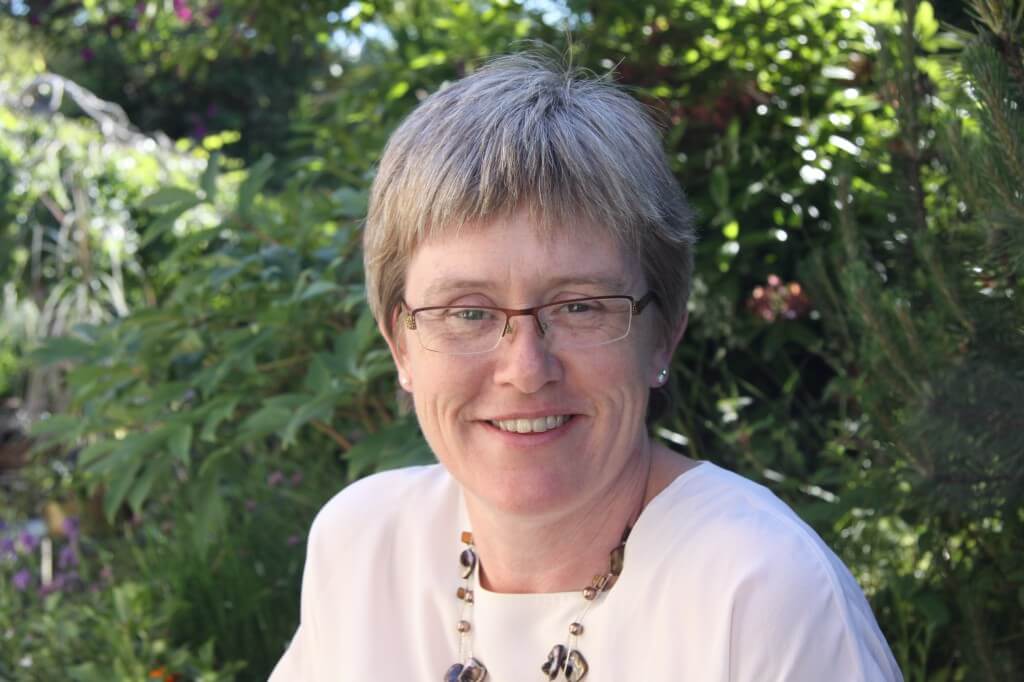 Jen Ritson began her long association with Lady Minto as a Candy Striper back in 1975 when she was in high school. Her parents, Sue and Ivan Mouat, and her grandparents William (better known as W.M.) and Effie Mouat all had a long history with the hospital. Following in their footsteps, Jen is passionate about her job and shares some of the joys and challenges working as Activities Coordinator on Extended Care. I spoke to Jen after a long shift on the evening of Halloween. A few residents were still up in the lounge and enjoying her company. She consoled a resident who was tearful and feeling blue. She helped another with her Scrabble game and passed around a few more Halloween candies. A late night resident came by asking for a cup of coffee. Jen said in a kibitzing voice, "the pot is a bit old, just like you!"They both laughed. We then talked about her work.
Diana Hayes: When did you begin working at Lady Minto?
Jen Ritson: I came upon the job quite by accident. My father was the Board Chairman at the time and I was picking him up after a meeting. I had some time before he was finished and decided to visit a dear old lady, "Timmi", on Extended Care. Diane Horovatin, the Administrator at the time, stopped me in the hall and asked if I wanted a job. They needed nurse aides to provide private care for one of the residents. I took the job that June (1986) and then began a full time position on Extended Care in August that year. I have worked in the Laundry and Housekeeping Departments as well over the years.
On Extended Care, I worked as a nurse aide initially and was particularly interested in the Activities program. I made the decision to take a certification course through Vancouver Island University in 2003. I commuted to Parksville twice a week during the four month classroom portion of the program. I continued to work as a nurse aide and in Activities on a casual basis until the position became available and was hired as Activities Coordinator full time this year.
Diana: Your family has had a long association with Lady Minto. Tell me about your parents and grandparents…
Jen: My mother was one of the original nurses at Lady Minto in 1946 when it was on Ganges Hill (now the Community Centre building). My Dad served on the board and was chairman from 1983-85. My Nana was a member of the Sunshine Guild at Lady Minto and talked about the sewing machines in the basement of the building and how the auxiliary members were responsible for sewing sheets for the patients. My Grandpa was also very active on the Board (1935-45). I guess I come by it honestly.
Diana: What do you enjoy the most about your work as Activities Coordinator?
Jen: In this job, I can learn the person before I learn the illness. I get to see every person as an individual without worrying about what they can and can't do. Let's face it, no one wants to end up in residential care and the adjustment can be difficult for many people. Here, we make it as comfortable as we can. There are no problems here that can't be solved. Extended Care is their home –I work where they live. I can get to know the residents and find out how I can make their day better. It is a special role as I am not providing nursing care or having to do any invasive or unpleasant procedures. I am here to provide them with activities that nourish the mind, body and soul.
 Diana: What kinds of activities are offered on the unit?
Jen:There is always something going on here in the ECU lounge. We offer special musical concerts, bingo games, sports days, pet visits, spiritual care on Sundays where we offer a variety of denominational services, special meals and special holiday celebrations. A few years ago I did a fundraiser and we purchased one of the Wii games. This brings hours of entertainment for activities such as bowling, Wheel of Fortune and Trivia. Two volunteers from the Grade 12 Work Experience program help me with this activity.
We also provide a special breakfast meal once a month for residents. They can pick what they would like to eat with all the trimmings. Bacon and eggs, cheese omelets, French toast. They really look forward to it and we cook the food right here on the unit. Last week we had a special spaghetti and meatballs dinner and watched spaghetti western movies. This week we watched Shrek on the big screen TV and everyone loved it. They all stayed until the end!
Diana: It must demand a lot of energy to work in this job. You are "on"all day. How do you re-energize?
Jen: I couldn't do this work without the support of all our staff. They are fabulous. Without the group of people we have here on Extended Care, it wouldn't work. Everyone is willing to give a hand when you need it. You have to be a team member to work here. We give each other energy. If I feel grumpy, someone offers me a piece of cake! I work where the residents live. This requires a special approach. Once you can believe that this is true, your perspective changes. Then you can ask, "What can I do to help". You can be their friend.
https://ladymintofoundation.com/wp-content/uploads/2023/01/3_Jen-Ritson-IMG_3078-1024x682-1.jpg
682
1024
ladymintofoundation
https://ladymintofoundation.com/wp-content/uploads/2022/12/lady-minto-hospital-foundation-logo.svg
ladymintofoundation
2014-05-05 18:40:14
2023-01-24 13:41:38
Extended Care Activities