Phantom Ball 2014 Prize Winner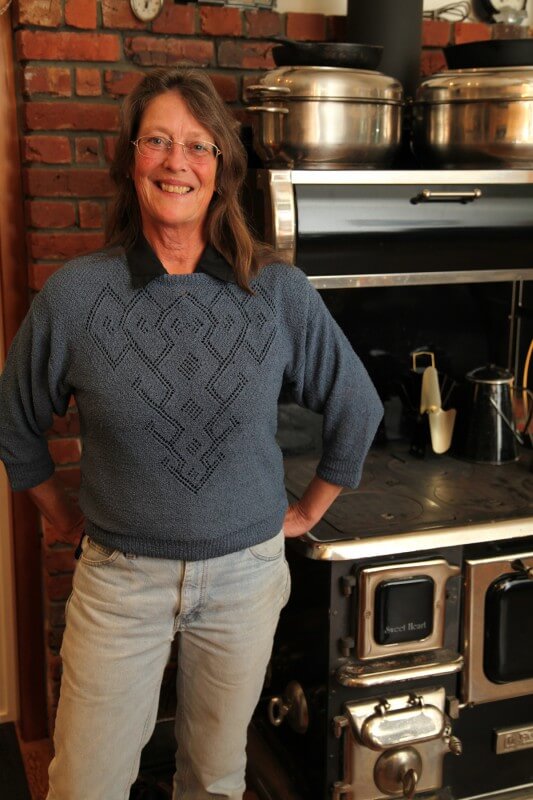 "You can't have a community without a hospital," says Catherine, who has been a loyal donor for many years and is this year's lucky winner of the Phantom Ball prize.
Catherine, who commutes every day to the Saanich Forestry Centre for her job as Senior Forestry Technician at Western Forest Products Inc., is energetic and passionate about her work. It takes the sting out of commuting she says, and the Swartz to Fulford run allows for a power nap on the way home after her twelve hour day.
She has always been interested in horticulture and forestry management and first worked in northern B.C. harvesting cones and tree planting. She was then offered the position in Saanichton at Western Forest Products in 1980 where she manages the orchards to provide the seed for reforestation. "Trees are the most genetically diverse thing on earth," she explains and talks about parent tree selection, seeds for reforestation and traditional breeding with second and third generation crops.
She lived in Rivers, Manitoba and many other air force base communities across the country before she settled on the west coast. She is the youngest in a family of four siblings. Her father worked in a number of Canadian Air Force positions, including Dew Line Commander for NORAD in the early 1960's. She visited Salt Spring in 1981 and fell in love with the island – "a wonderful rural community where people remember names." Her home is cozy and built with great care and attention. The cook stove is a centre-piece and there are decks surrounding the house in all directions. "In the summer, I don't come in until the sun goes down."
"The hospital is the heart of the community. Everyone starts and ends there," she says, matter-of-factly. Catherine has known her share of suffering within the family. She nursed her father at home in his final days and mother during many years suffering with Alzheimer's. One sibling has passed away with Multiple Sclerosis while another still is afflicted with it. Life is both wondrous and fragile and Catherine seizes the day, every day it seems. Her exuberance for life and for nature is palpable.
Her husband Ray recently retired and they plan to spend more time travelling and visiting family in New Zealand. She is thinking about retiring herself in the next year or two but I imagine leaving her work with the trees is not going to be easy. Clearly, with Catherine it is a way of life, not just a job.
She and her husband look forward to taking advantage of the Phantom Ball prize: a week-end get-away for two in Vancouver which includes luxury accommodation, a restaurant gift certificate and entry to a selection of big city attractions. They will visit VanDusen Gardens, the spectacular 55 acre garden in the heart of Vancouver, and the Museum of Anthropology at UBC. She says they don't get the opportunity to visit the big city very often and this will be a treat.
https://ladymintofoundation.com/wp-content/uploads/2023/01/Catherine-Cook-PB2014-winner-sized-533x800-1.jpg
800
533
ladymintofoundation
https://ladymintofoundation.com/wp-content/uploads/2022/12/lady-minto-hospital-foundation-logo.svg
ladymintofoundation
2015-03-10 20:12:21
2023-01-24 13:41:38
Phantom Ball 2014 Prize Winner