26th Annual Golf Tournament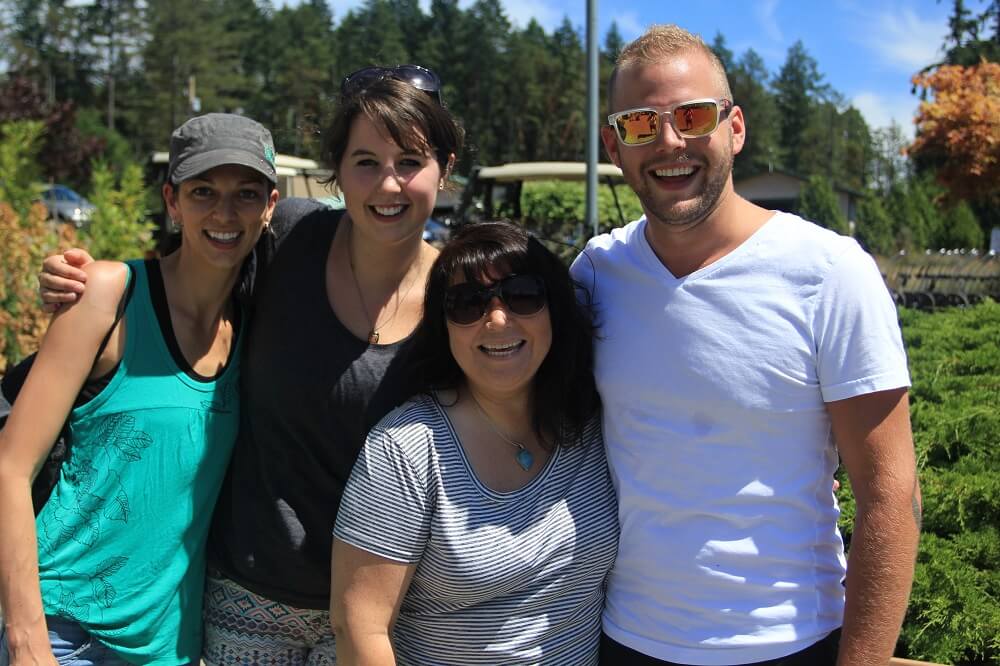 Over the last 25 years our Charity Golf Tournament has raised over $350,000 for equipment purchases for Lady Minto Hospital. The tournament first began as a memorial tournament and to this day the Hewitson Memorial Trophy is presented every year to the winning team.   Keen competitors vie for this Trophy with Chad, Corbin, Mike and Doug hoisting that trophy in 2016.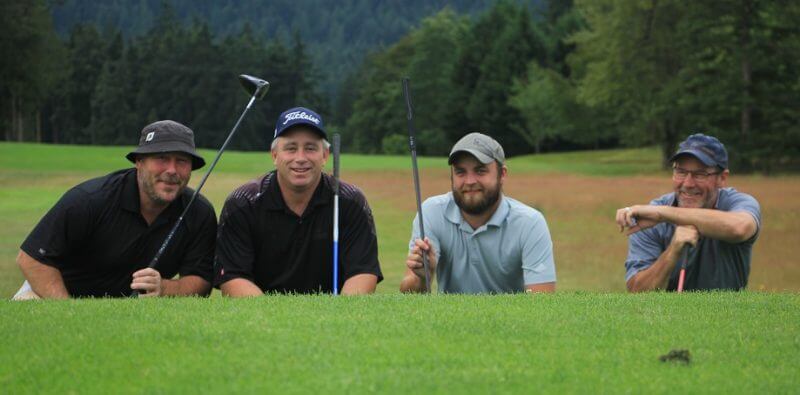 We've added a few more awards these past few years: Women's Low Net Team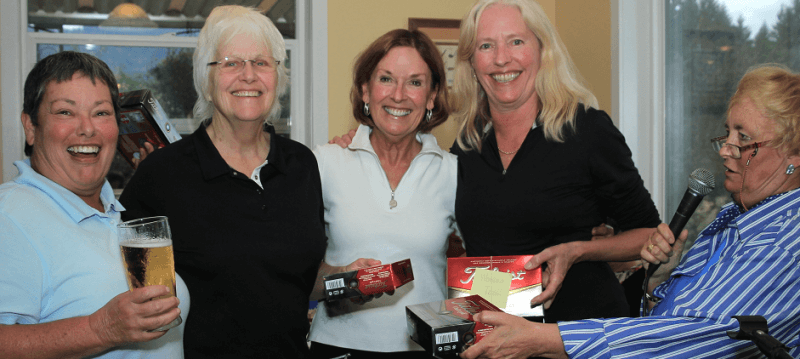 Melanie, Franki, Leah, Jennifer Williams
Most Honest Team: The Lion's Club team won a lesson with the club pro. They might have needed help with golf, but they didn't need any help with having fun!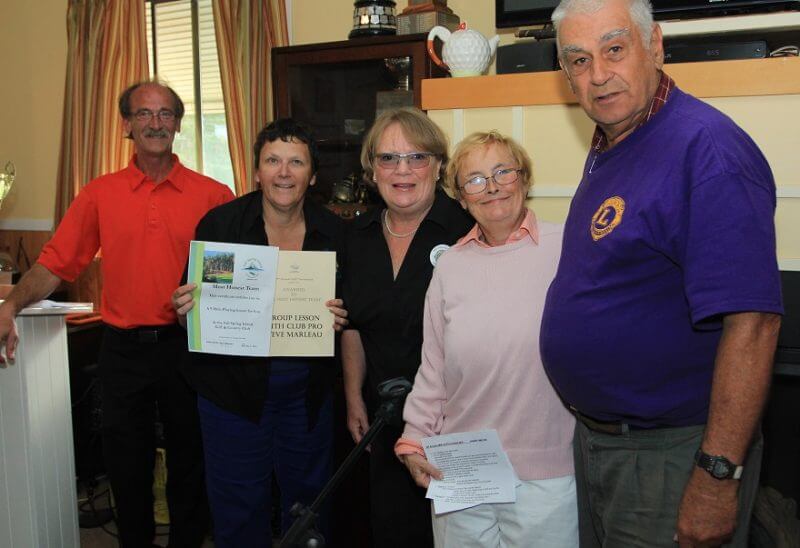 Steve Marleau, Dorothy C (Lion), Heather H (Lion), LMHF Chair Jennifer W. and Don C(Lion)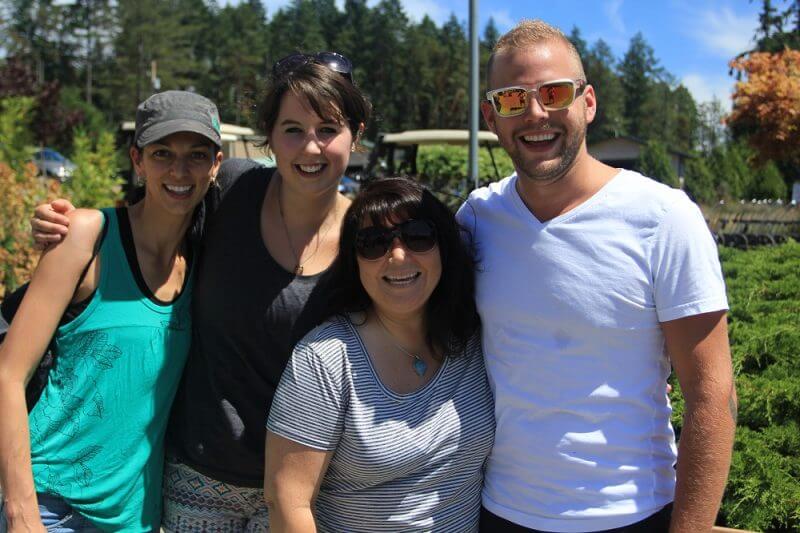 Dana, Torrie, Barb and Nick (CIBC)
…..and our crowd pleaser The LMHF Company Sandbaggers Challenge Cup.
Each Sandbagger team must have at least two members from your organization on the team, but you don't have to know how to play golf.
CIBC entered a team two years ago that started out their round going the wrong direction, but that didn't stop them from having a blast.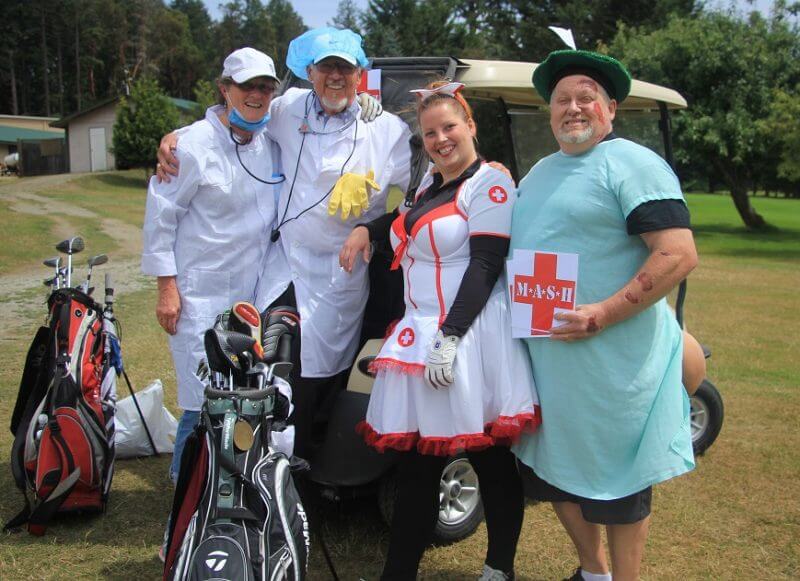 Sharon, Rick, Rebecca & Brent
Speaking of having fun, you can't fault the Country Grocer Team for lacking in team spirit! They won last year for the best dressed team.
This year we have a Hawaiian theme so dig out your hawaiian shirt, your grass skirt and come spread some mahalo. 
Registration is easy!
https://ladymintofoundation.com/wp-content/uploads/2023/01/CIBC-2014.jpg
666
1000
ladymintofoundation
https://ladymintofoundation.com/wp-content/uploads/2022/12/lady-minto-hospital-foundation-logo.svg
ladymintofoundation
2017-05-19 19:39:32
2023-01-24 13:41:38
26th Annual Golf Tournament