The Road Ahead: Lady Minto Hospital's New Site Director Discusses Challenges and Opportunities
By Dave Taylor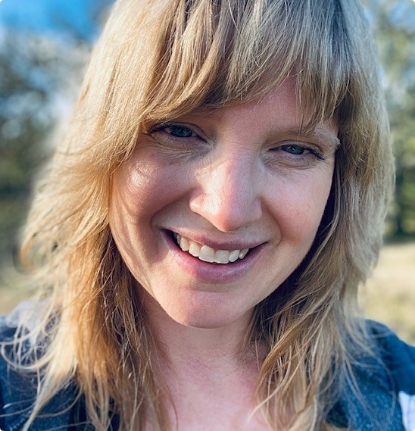 Barely two months into her new job as Site Director at Lady Minto Hospital and after dodging it for two and a half years, Erin Price Lindstrom came down with Covid-19. "I was fully vaxxed, just boosted…it was just so prevalent here the week before I got my booster, that I must already have had it brewing," she says.
That anecdote sums up the challenge Price Lindstrom faces as she leads the hospital from the pandemic towards a new and stable future while recognizing the pandemic isn't done with us yet. "The vaccine has helped reduce the pressures on the health care system," she says, "although the pressures remain in terms of staff exposures and having to still run our lines here with a lot of sick leave and so on."
Price Lindstrom concedes that Covid has had a devastating nationwide impact on the hospital system and the people who work within it. "But when you focus in on our little site here, the pressures are really felt because the lines are small to begin with. So every single nurse that has had to step back either on a long term leave or has left the profession altogether, we feel that. We're recruiting actively and we have new incoming staff in nursing and physicians and housekeeping and support services staff, but our rate of replenishing staff hasn't kept pace with the rate of attrition and we're really feeling that. Not only recruiting and retaining new staff, but how do we regroup and restore our current and existing staff?"
The staff shortage is exacerbated by the lack of affordable workforce housing on Salt Spring Island, which is why the Lady Minto Hospital Foundation is renovating the former Seabreeze Inne into 17 studio, one- and two-bedroom apartments for hospital workers. "Housing here is very expensive for most people living on an average income in health care," Price Lindstrom says. "It will definitely enhance our ability to recruit and retain staff."
That said, there is work to be done on Price Lindstrom's immediate priority – stabilizing. She comes from a clinical background, is a registered midwife by training, and her six-year practice on Salt Spring taught her that much of that work has to do with integration.
"When I worked here as a clinician it really struck me, that deep sense of connection across the team and across professions. Covid really put a strain on that. It's a simple thing, but not having the whole site being able to use the same break room and kitchen and lounge really impacts the ability for different units and different departments to be able to interact."
Over the short term, Price-Lindstrom wants to ease the patient experience, improve the interconnectivity between the hospital and the community, and bring in the right layers of support so the staff feel supported to do their work and aren't stretched so thin. "We're doing a workforce optimization analysis across the whole site, looking thru the lens of integrating the site so the units or departments aren't so separated, looking at our staffing model from support services, housekeeping and kitchen up thru our admitting, our nursing model, especially in anticipation of our new Emergency Department coming in in less than a year's time, we need to think thru what that ideal staffing model needs to be. Workflow, patient flow, and staff flow will all be different once the new Emergency is open. And then making sure we have the right leadership model in staff to support the staff. We're going to start there, and then we can build out when those layers are really established and stable."
Following a two-year stint working on policy at the Ministry of Health, Price Lindstrom wants to bring a provincial lens and a very localized lens together to advocate for the health care needs of Salt Spring Island. "As a midwife, the challenges I faced as the sole obstetric provider in the community were often 'lost in the mix' in terms of broader initiatives that were being rolled out to try and stabilize and support maternity services provincially. They just didn't fit in such a small centre. We need to put in different supports, and not approach it just like mini urban centres. We need new and unique approaches to sustaining rural health service."
A longer-term goal is to develop a site plan to update and optimize the hospital for the next one, five, and ten years. Price Lindstrom says, "We need to have a strong vision for the future while paying attention to the deep need that's right now."
https://ladymintofoundation.com/wp-content/uploads/2023/01/erin-lindstrom.jpg
431
415
ladymintofoundation
https://ladymintofoundation.com/wp-content/uploads/2022/12/lady-minto-hospital-foundation-logo.svg
ladymintofoundation
2023-02-14 01:57:20
2023-02-14 14:29:58
The Road Ahead: Lady Minto Hospital's New Site Director Discusses Challenges and Opportunities