Lady Minto Hospital Foundation to begin renovations for staff housing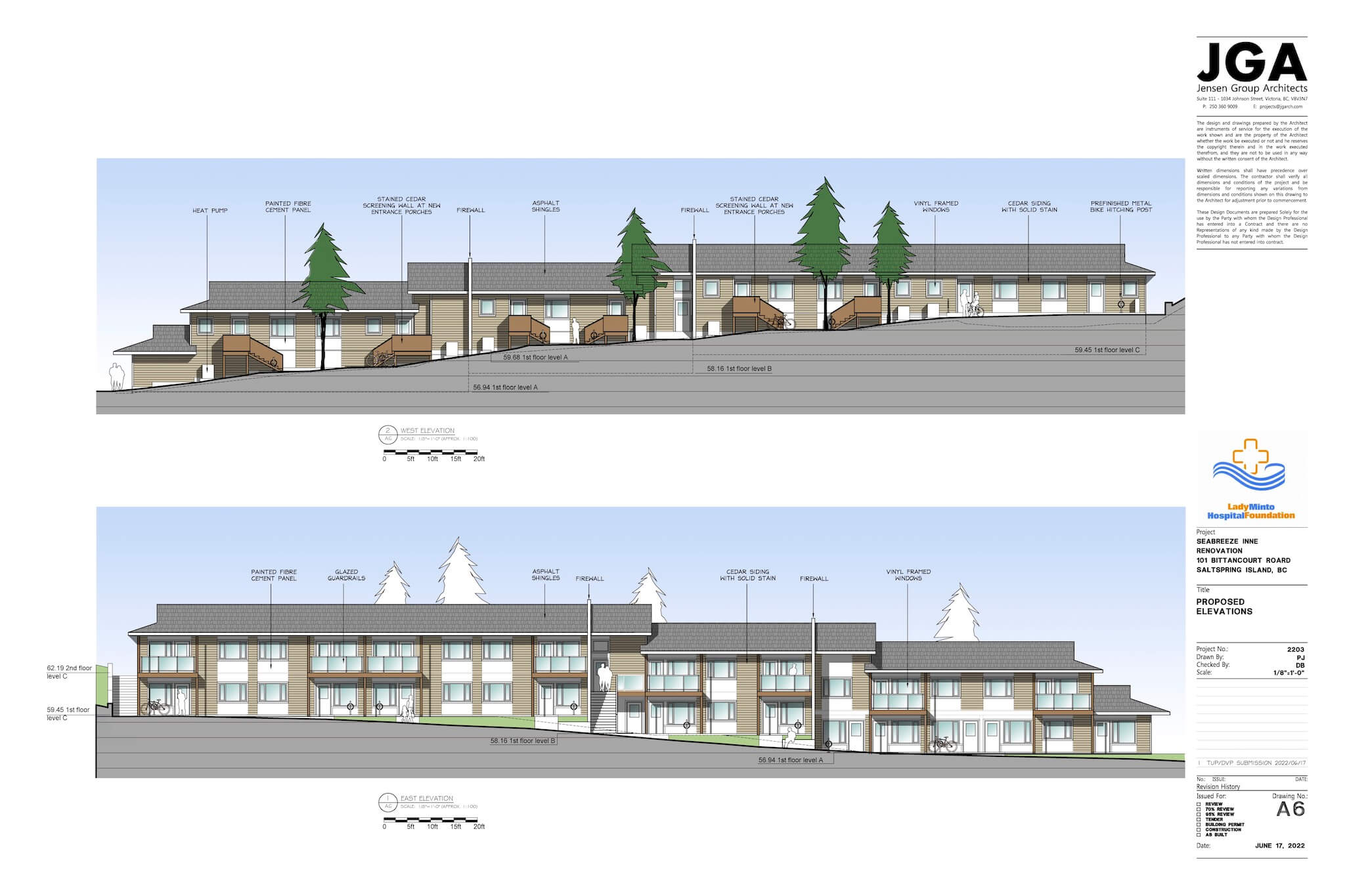 The Lady Minto Hospital Foundation bought the old Seabreeze Inne back in March in order to build critically needed hospital staff housing to address the 35 vacant positions that threaten our hospital!
We rented the building to BC Housing as requested, to give them over three months leeway to transition folks out of the building.
Our volunteer housing committee of the hospital Foundation got to work immediately so that all the drawings, permit applications and plans were ready so that deconstruction could begin in early July. The Foundation has retained the construction manager for the project and with deconstruction permits in hand, work is scheduled to begin in early July!
Andy Allen, owner of Western Medical, the construction manager for the project says; "I'm super excited to be contributing to this community and overseeing this important renovation. We've come full-circle. My company's first job ever was building the pharmacy in Lady Minto Hospital 17 years ago. The Seabreeze reno will dovetail perfectly with our work on the new Emergency Department and we're hoping to capture some economies of scale that should benefit both projects."
Roberta Martell, E.D. of the hospital Foundation is amazed by the work of the housing committee, architects and designers; "To pull this all together so efficiently, on an island where things can take forever or stall-out completely? That is a big win for the hospital and for the 12,000 residents who count on the Lady Minto. We knew the building had solid bones, and I have a good imagination, but even it was stretched to see that this could be something other than putting lipstick on a pig. The architects did a wicked job of listening to our committee and coming up with a gorgeous design that staff can be proud to call home! The real need now is to get started, and the timing couldn't be better with the lease ending June 30, and summer perhaps arriving soon?
Sara Gogo, Lady Minto's Director said, "The ability for us to attract staff? This is a game-changer. It will give us such an advantage to have dedicated hospital-staff housing on this island. It'll be crucial to the hospital's sustainability. It's been amazing to watch the Foundation show such leadership by thinking outside of the box to come up with such an innovative solution. With 35 staff vacancies, it can't happen soon enough."
https://ladymintofoundation.com/wp-content/uploads/2023/01/Salt-Spring-Lady-Minto-Hospital-Foundation-Seabreeze-Renovation-Elevation-Drawings.jpg
1365
2048
ladymintofoundation
https://ladymintofoundation.com/wp-content/uploads/2022/12/lady-minto-hospital-foundation-logo.svg
ladymintofoundation
2022-06-22 18:17:36
2023-02-03 19:59:38
Lady Minto Hospital Foundation to begin renovations for staff housing