Lady Minto Hospital Foundation Hires New Executive Director, Roberta Martell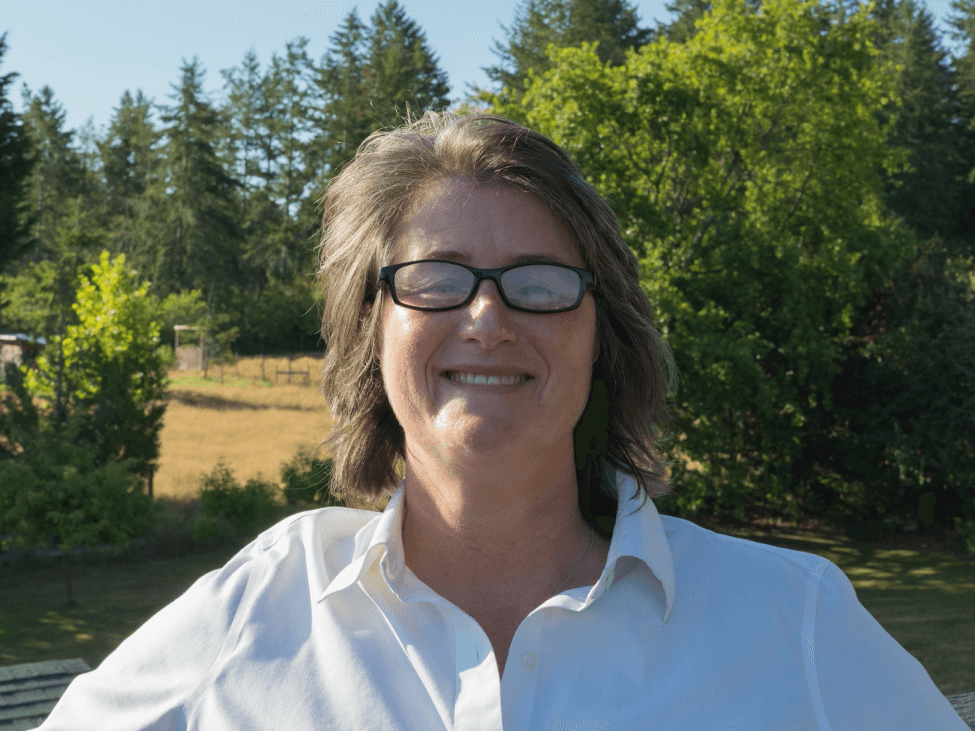 The Lady Minto Hospital Foundation is pleased to announce the appointment of Roberta Martell as its new Executive Director.
Roberta has a master's degree from Royal Roads University in leadership and training and a 25-year career in community development, social justice, and sustainability. Roberta honed her community building skills working with foundations like the David Suzuki Foundation, and in consulting assignments on affordable housing strategies for Tofino as well as executive director roles for Kluane First Nation in the Yukon and Fernwood Neighbourhood Resource Group in Victoria. Many will know her as the successful entrepreneur behind the Twig & Buoy. For that project, she built a restaurant to provide housing for her young family. She has a background in running capital campaigns, undertaking board development, organizational analysis, and has built numerous units of affordable housing.
"I'm honoured to have been chosen to lead the Lady Minto Hospital Foundation at this important juncture. My focus is on seeing the Capital Campaign through to completion because the new Emergency Department is so vital to this community. But beyond that, I can see many more opportunities to enhance the programs, equipment, and services offered at the hospital — and to enhance the 63-year-old hospital building itself. There are challenges to tackle, too, not the least of which is the housing shortage, which is the same challenge for the hospital as for other local businesses and residents."
Dave Taylor, Chair of the Lady Minto Hospital Foundation, said, "we are excited to have Roberta join us and put her considerable problem solving and community building skills to work to help our Foundation support Lady Minto Hospital in the years ahead."
Outgoing Executive Director Sarah Bragg spearheaded the current Emergency Department capital campaign as one of the many initiatives she capably handled during her time at the Lady Minto Hospital Foundation. Sarah is moving on to head up the Saanich Peninsula Hospital & Healthcare Foundation as President & CEO.
The Lady Minto Hospital Foundation raises, stewards, and disburses funds to support excellence in patient care and comfort at Lady Minto Hospital for Salt Spring Island residents and visitors. Most recently the foundation has embarked on a Capital Campaign to complete the goal of raising $10.4 million to build a new Emergency Department.
For more information or commentary, contact:
Dave Taylor – dave.taylor@ladymintofoundation.com
Roberta Martell – roberta.martell@ladymintofoundation.com 250-538-4845
The Lady Minto Hospital Foundation respectfully acknowledges that we live and work within the ancestral and unceded traditional territory of the Coast Salish people, including the Hul'qumi'num and SENĆOŦEN speaking peoples.
https://ladymintofoundation.com/wp-content/uploads/2023/01/Salt-Spring-Roberta-Martell.png
731
977
ladymintofoundation
https://ladymintofoundation.com/wp-content/uploads/2022/12/lady-minto-hospital-foundation-logo.svg
ladymintofoundation
2021-07-22 16:59:37
2023-02-03 19:59:38
Lady Minto Hospital Foundation Hires New Executive Director, Roberta Martell