Bob Twaites – Ambassador of Wonder & Delight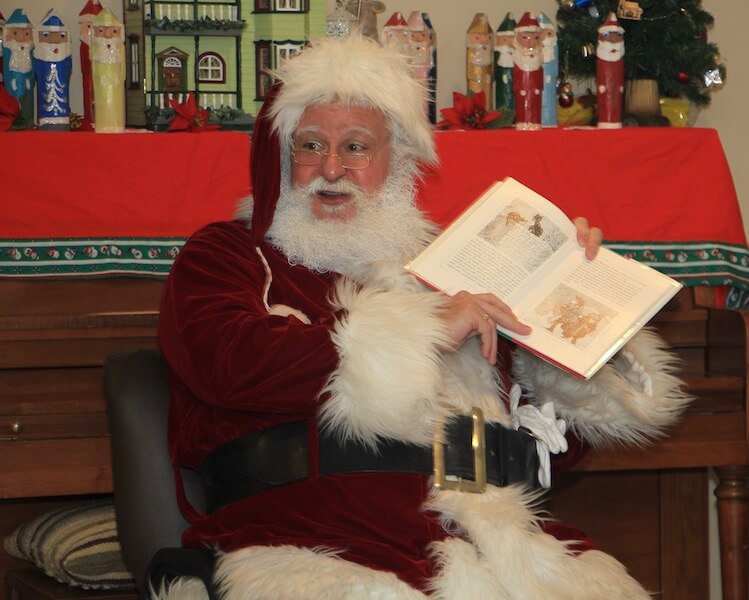 Like a bright star on a crisp winter's eve, Bob Twaites brings wonder and delight to the residents of Lady Minto's Extended Care year after year. Arriving dressed as Santa he greets all those present with a kind word and a handshake. After settling himself into a chair and a few Ho Ho Ho's, he begins to read A Child's Christmas in Wales.
To Bob, this "lyric poem is a great jumping off point, it sparks memories. It is so full of little details of 50-100 years ago with so many different characters: children, parents, aunts, uncles, grandparents. Even for the sleepy the sonorous sound is soothing. I love reminiscing".
As "Santa" reads he engages the residents circled around him. He makes them smile, laugh and nod when he asks questions like "did you ever take your mothers serving tray and use it as a sled?" or "remember when there used to be gas lamps?". There is something very magical at work, a closeness, a shared camaraderie between Bob and the residents, as he draws the circle of listeners nearer to him.
Bob's love of entertaining has brought joy to many places on Salt Spring besides the ECU. His own joy comes from volunteering where you make your home. Rich traditions like these stem from his own family, with his adult sons now taking turns reading this beautiful poem.
Whether you believe in Santa or not, celebrate Christmas or not, this heartwarming tale is more than just the reciting of well-loved verse. The real story is the sharing of one's own gifts to spread good cheer. Thank you Bob Twaites for being the Ambassador of Wonder and Delight!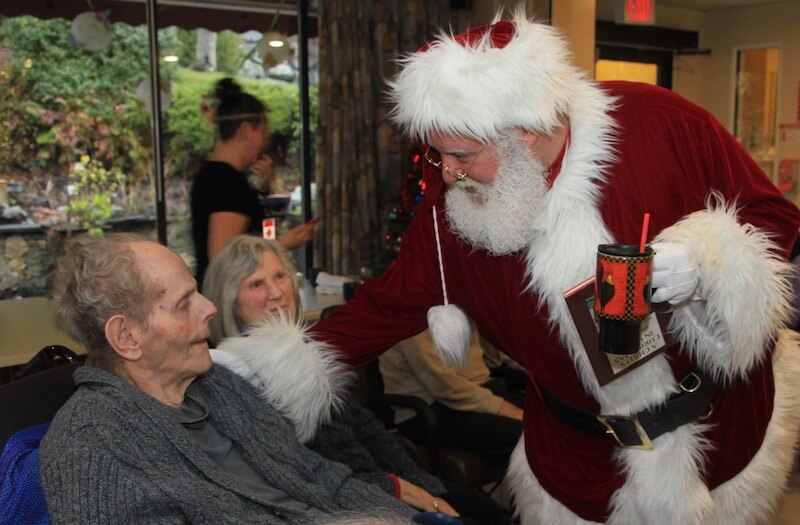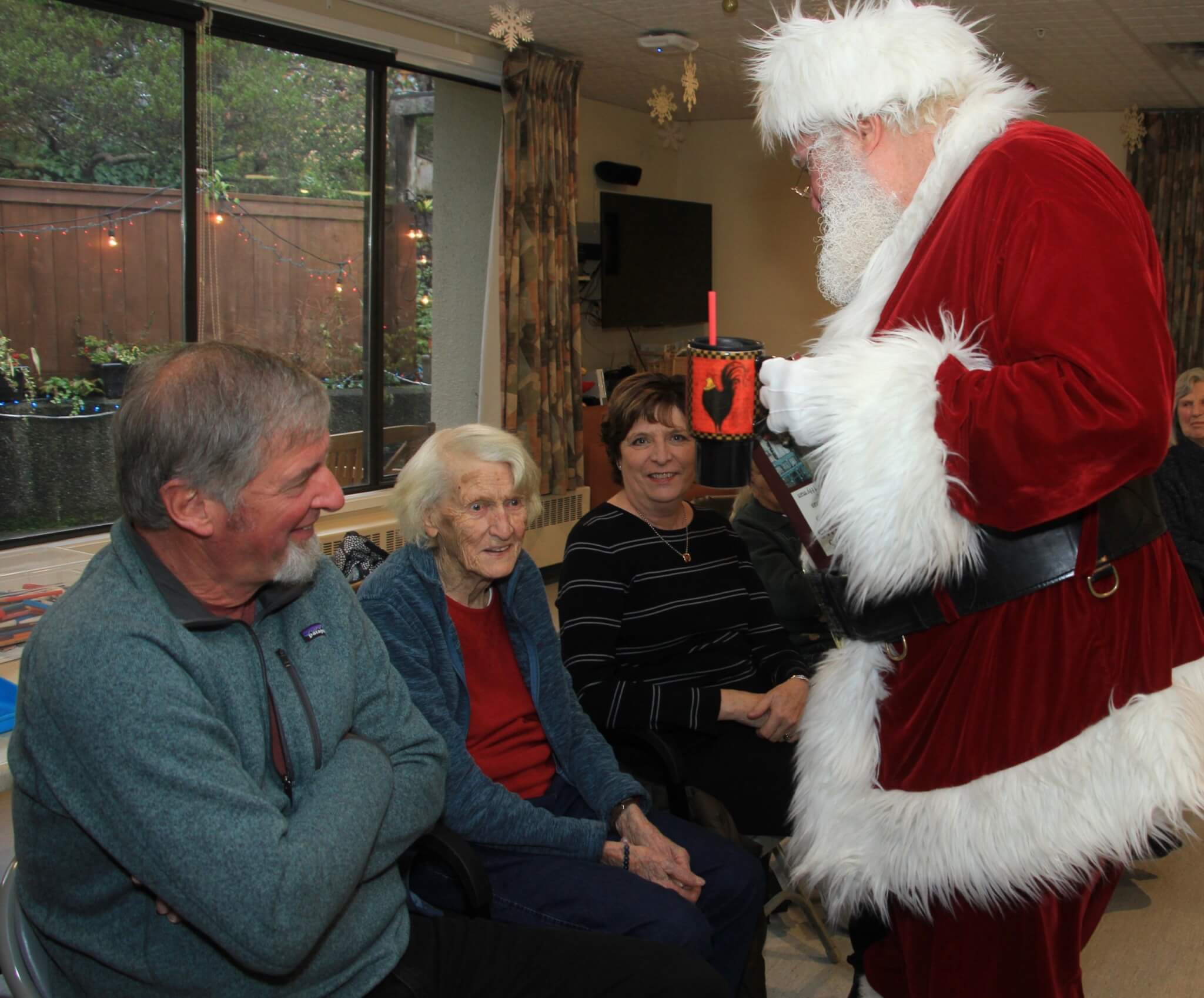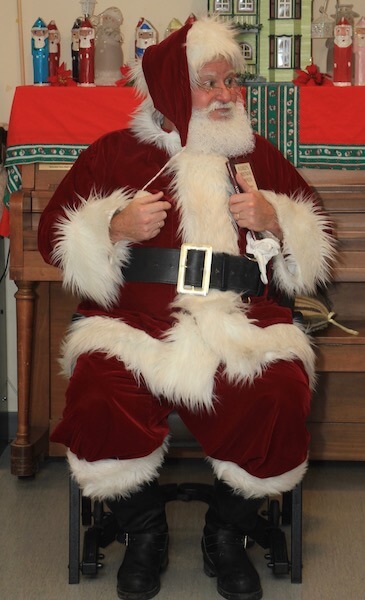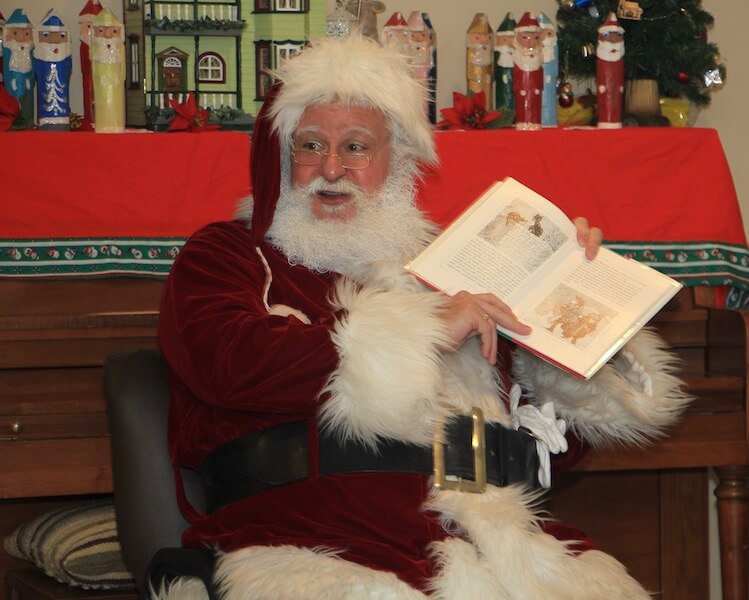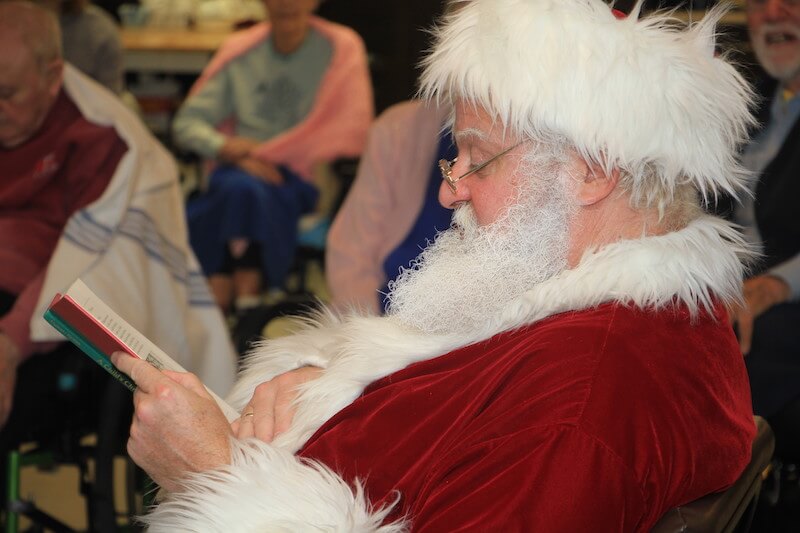 https://ladymintofoundation.com/wp-content/uploads/2023/01/Bob-Twaites-Ambassador-of-Wonder-Delight-IMG_7481.jpg
600
749
ladymintofoundation
https://ladymintofoundation.com/wp-content/uploads/2022/12/lady-minto-hospital-foundation-logo.svg
ladymintofoundation
2019-12-19 18:01:14
2023-02-03 19:59:38
Bob Twaites – Ambassador of Wonder & Delight