Board Chair Report for Winter 2022–23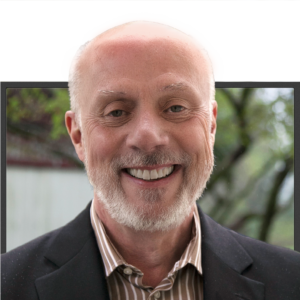 By Dave Taylor
As we ease into 2023, I want to thank the Foundation Directors, volunteers, and Executive Director Roberta Martell for their hard work and dedication in what has been a groundbreaking year.
Yes, that was a play on words, because we literally broke ground on April 26th this year on the new Emergency Department. My thanks as well to Project Manager Jay Meyer, the project's general contractor, Western Medical, and everyone involved in its construction for moving the project ahead on time and on budget. The roof is on and the project is on track to open the doors this coming summer. Thanks also to the Capital Regional Hospital District for contributing another $738,000 and to Island Health for its $1 Million contribution to the capital cost of the new Emergency Department. The Foundation is excited to see this come together and to know that within months, Salt Spring Island will have the Emergency Department it needs.
I also want to thank everyone who works at Lady Minto Hospital for their ongoing efforts throughout the Covid-19 pandemic to keep Salt Spring Islanders healthy, to tend to the sick and injured, and, even in what are sometimes extraordinarily difficult circumstances, to make patients feel comforted and cared for.
Preparations continue for renovating and converting the former Seabreeze Inne into 17 studio, one- and two-bedroom rental apartments for hospital staff. This community is acutely aware of the island's critical workforce housing shortage. 96 percent of respondents to the Salt Spring Island Foundation's 2022 Vital Signs survey agreed with the following statement: "I am concerned that the current housing situation will have negative impacts on the local workforce, economy, and/or culture." Lack of housing that's affordable on an average health care worker's income poses a significant challenge to the hospital's ability to recruit and retain staff. We're dedicated to bringing this project to completion.
In the months and years to come, there is much more to be done. None of the Foundation's work to support Lady Minto Hospital and health care on Salt Spring Island would be possible without your support and your ongoing generosity. Your commitment to preserve and protect the health of this community is noteworthy, and for that, we are deeply grateful.
https://ladymintofoundation.com/wp-content/uploads/2022/12/lady-minto-hospital-foundation-logo.svg
0
0
ladymintofoundation
https://ladymintofoundation.com/wp-content/uploads/2022/12/lady-minto-hospital-foundation-logo.svg
ladymintofoundation
2023-02-14 01:56:31
2023-02-14 15:01:37
Board Chair Report for Winter 2022–23